Reconditioned Hospital Furniture
FOR HOSPITALS, NURSING HOMES, SURGERY CENTERS, PRIVATE INDIVIDUALS
Top-Quality Hospital Beds & Stretchers, Parts, and Accessories since 1992.
Piedmont Medical, Inc. is distinguished by its solid reputation for delivering high quality reconditioned products through an extensive inventory of pre-owned hospital beds and stretchers. Piedmont Medical is the predominate supplier of reconditioned hospital beds, stretchers, ICU, and birthing beds from Hill-Rom® and Stryker®.
Discover reliable reconditioned hospital furniture that makes the most of your facility's budget. Hill-Rom and Stryker beds are the best in the industry, meeting patients' therapeutic and mobility support requirements. We support patient care by testing each of our used hospital beds for sale and repairing, replacing, and reassembling components as needed.
Our rigorous reconditioning process ensures that used hospital furniture from Piedmont Medical complies with stringent safety and performance guidelines. The result is that you can equip your facility with state-of-the-art medical furniture for a fraction of the cost of brand-new equipment.
Our meticulous approach to reconditioning isn't the only reason to shop with us for reconditioned hospital furniture. We also take pride in our commitment to customer satisfaction. Shop our selection of medical furniture for sale, or let us offer you personalized assistance in finding the right furniture for your facility.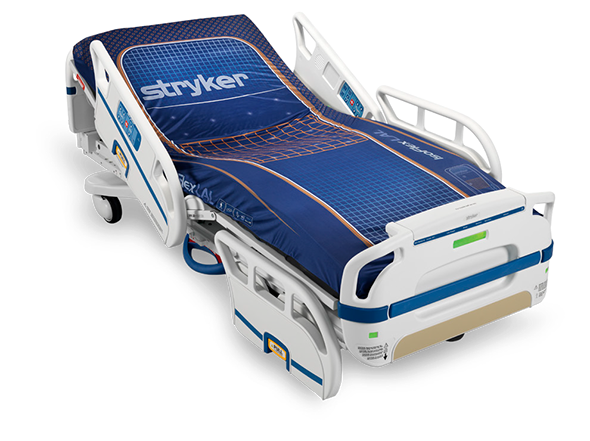 We are Eco Friendly
Piedmont Medical buys trade-in Strker and Hill Rom patient beds and stretchers from hospitals throughout the USA.
26+ Years of experience
Byron Wurdeman founded Piedmont Medical Inc. in 1992 in the spare bedroom of his house in N.C.
Excellent Customer Service
Didn't buy a bed from us? No problem! Customers can always call in for live phone support.
Get in touch with us to learn more
At Piedmont Medical, we are committed to our responsibility to our clients. Our after-sales service is designed to provide the highest degree of satisfaction.